Exhibition Namaste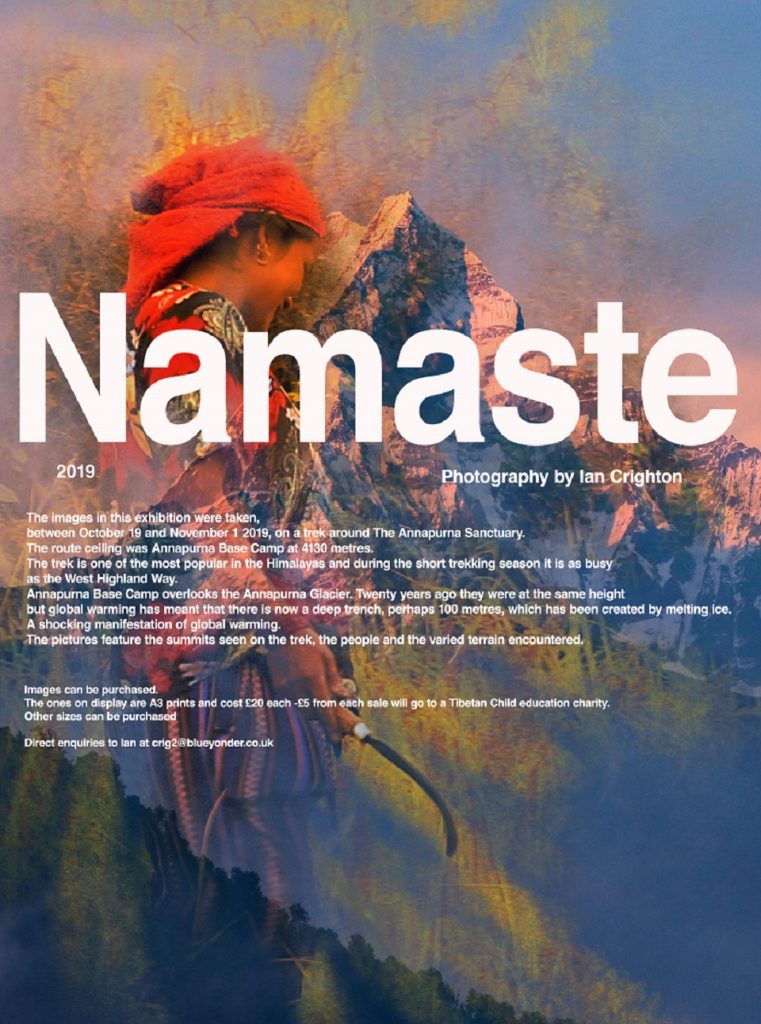 We are proud to present the new photographic exhibition 'Namaste' by Ian Crighton which will be on show in Water's Edge starting on 13th December 2019.
The images in this exhibition were taken, between October 19 and November 1 2019, on a trek around The Annapurna Sanctuary in the Himalayas.
Images can be purchased. The ones on display are A3 prints and cost £20 each. £5 per A3 print sold will be donated to Nepal Children's Education charities.
Other sizes can be purchased.
Any enquiries and orders please contact Ian directly crig2@blueyonder.co.uk