Pure Energy moves into Water's Edge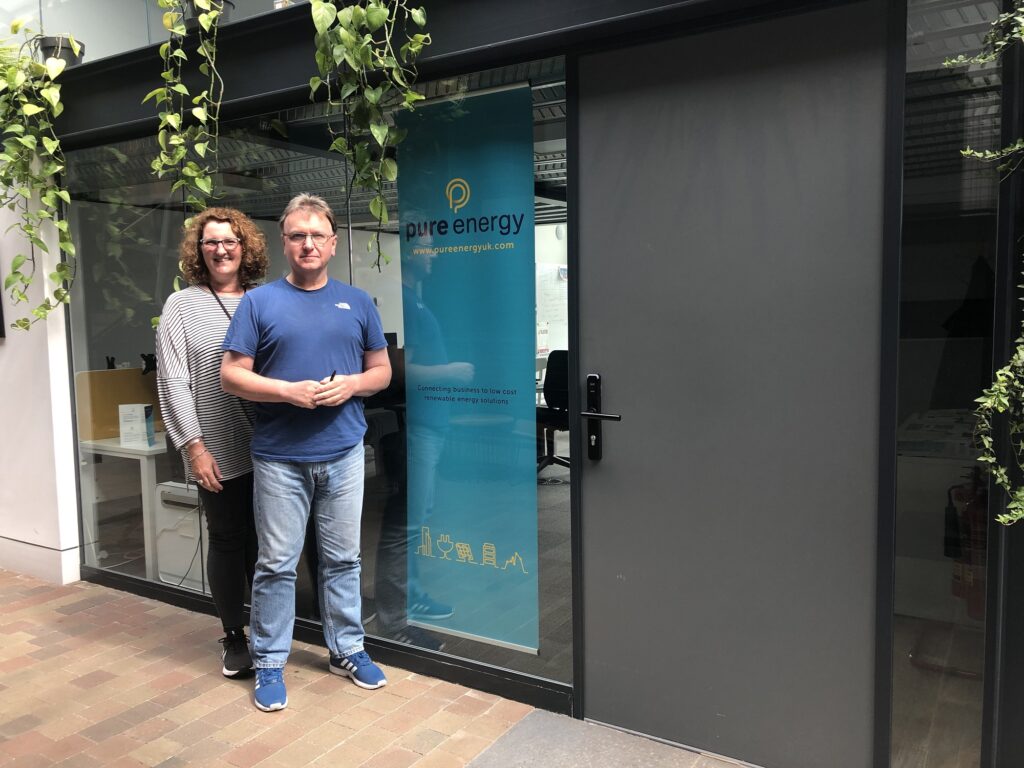 A warm welcome to Pure Energy for moving into Water's Edge on 30th December 2018.
Pure Energy connects businesses to best value renewable energy products and services from renewable energy installations, challenging conventional energy costs, to supporting sustainable energy use. They believe in creating opportunities to show how renewable energy can positively contribute to businesses and our society.
The company is founded by Alan MacLeod, who has gained his core experience in technical advisory roles for both major operators and energy service companies and a project finance role with an International Development Bank.
Alan MacLeod, founder and CEO of Pure Energy, said,
'As a start-up business in the renewable technology sector, I was looking within Tayside Area for suitable office facilities that would suit our needs, both now and in future.
The Water's Edge Concept strongly appealed mainly as a result of the office design options available within the building, the strong technology focuses within the building services, including online meeting Room booking and wireless connectivity.
I was also conscious about recruitment within the tech sector and the appeal of the Waters Edge office building to future candidates, an important element in growing the business.'
The letting follows the completion of a major refurbishment programme at the landmark building. The project created 15,000 sq ft of office space over two levels with original features retained and incorporated into the build which boasts specifications of the highest quality.
Water's Edge opens out from a central hub into a double-height set of 11 office spaces, one of which are for co-working units. There are also seven meeting rooms and exhibition spaces.
The exhibition area is currently displaying art from a collaboration with Dundee Contemporary Arts.
With high-quality finishes throughout, Pure Energy and other future occupiers will benefit from a single connected system that will control and monitor everything from lighting and heating to security and energy usage via a smartphone, tablet or computer.
Tenants will also have access to ultra-fast broadband, car park spaces and cycle racks.
The refurbishment project team included building contractor Lyon Building Services, architect Nicoll Russell Studios Ltd. and d3 Audio & Visual.
Businesses who are interested in finding out more about Water's Edge should contact Chroma Developments on 07741150050 or email info@chromadevelopments.com